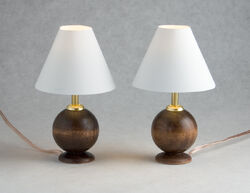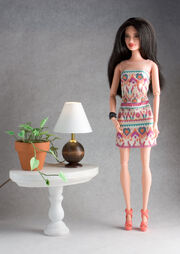 We make 1:6 scale working lights for dioramas, sets, dollhouses, etc. Each item is handmade and unique. We do take custom orders, so feel free to contact us.
The lamps we make use 9 volt LEDs in our lights. These lights last longer than the 3 volt LEDs used in the 1:12th scale LED lights currently on the market. They can last up to 10 years! These LEDs cast a warm glow, they are not the cold white LEDs from a few years ago. They are brighter than an incandescent, but still warm in color.
To learn more, visit our profile page at Shedlight. Thanks for your interest!