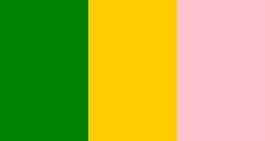 Welcome to Sextiliana
Sextiliana is about crossover
playscale
(1:6) miniaturism in all of its forms regardless of genre.
This includes:
their accouterments, other accessories and found items that will work as accessories;
their scale children figures;
scale animal figures;
dollhousing and vehicles;
customization and kitbashing tutorials; and
other environmental and diorama techniques
It is intended for information about raw materials and their sources, not character back stories (they can be pointed to in their appropriate wiki/webpage) nor showcase pages, with the exception of showing tutorial completions (you can place a link to your own site for more examples) or kits in their completed form. It is helpful to show an object with a known figure to demonstrate scale.
Please keep all articles PG-rated.
Product Advertising
Edit
Manufacturers are welcome to place scale-related product descriptions (especially with pictures) on these pages, but no pricing or advertising of sales. A contact link can be placed on your company profile article, if you manufacture playscale products. If you discontinue a product, please leave the article intact, adding the years it was available, for historical purposes. Please distinguish between different styles of similar items. Those who take commissions to do custom work in the scale (such as [re]flocking, rerooting, sewing, etc.) are invited to add a "company" profile article, as well (hopefully, with some sample images).
No retailer articles, please. It is recommended that retailers should add their contact information to the Vendor List.
If you have a website that reviews these products, please feel free to include a link in the "See Also" or "Reviews" section of the page, but please do not offer reviews from within this wiki. You might also add a link to your contributor/user page.
Ebay-ers, please consider placing a copy of your auction photos in these articles, if not already covered.
Article ideas
Edit
Complete set checklists

Scanned copies of instruction sheets

Head sculpt galleries (off-the-shelf only, please)
Body type details (and sewing measurements)
Scale object identification, such as weapons and designer clothes
Brand histories and series details
Vintage and other discontinued items (they might show up on eBay)
Hobby jargon articles
Tutorials about maintenance, customization, repairs or other scale-specialized tools and procedures
Group and forum site lists for particular brands or genres (only if active and moderated, please, but not retail sites, see above)
Reload 1:6-related, informational content from your discontinued Yahoo Geocities site(s)
Where is My Article?
Edit
Contributors, if you return to an article and find that your content isn't there, but the page still is, check the page discussion [Talk page] tab. Sometimes it is necessary for me to re-title articles for disambiguation purposes. If the old title is not reserved for something else, it will have a redirect to your article's new location.
Latest activity
Edit